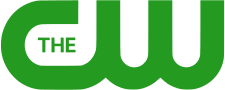 The CW Television Network was the second home of Smallville after The WB Television Network merged in 2006.
The show premiered from September 28, 2006 to May 13, 2011 with 106 episodes from the sixth season with "Zod" to the tenth and final season finale, "Finale, Part 2".
After Season 5, the WB and CBS-owned UPN merged to form The CW, which was the second broadcaster for the show.
After the move from the WB to the CW, the ratings declined from the usual 4-5 million during Season 4 on the WB to 3-4 million by Season 7 to all time low for Season 9 with 2 million viewers on average which included the lowest ever viewed episode "Upgrade" with 1.84 million viewers but however the ratings slowly grew before the final episode, "Finale" which had 3.35 million viewers overall. The CW were also able to show both "Absolute Justice" and "Finale" in two hour-movie slots which had never been granted to the series.
Smallville was continued to be shown on Thursdays, carrying on from the fifth season up until the announcement that the ninth (and future) seasons would now be shown on Friday nights which was usually marked a "death-slot" in television. However the show "outperformed" any other show in the slot as it kept the new slot before it's eventual finish in 2011.
See also
The WB Television Network, the first and original network that Smallville was broadcast on during 2001-2006 for Season 1-5 before moving to the CW in late 2006.
Community content is available under
CC-BY-SA
unless otherwise noted.