New Editors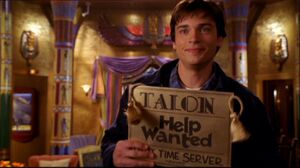 Welcome to the Wiki! This Community Portal is a list of ongoing projects on the site. The contributions of both readers and editors make the site better and better every day. To familiarize themselves with the wiki, new editors should read the List of Policies and check out some completed character and episode pages.
Creating a username and password is strongly encouraged. Logged-in users can upload images and rename pages. A Userpage is a space on the site for editors to tell the community about themselves, and the User Talk page allows editors to receive messages from others. Everybody's opinion is valued. All editors are encouraged to use the Talk pages for any concerns and participate in community discussions.
General questions or comments can be left here or on the Main talk page. News pertaining to the site can be found on the Current events page.
The goal of every Editor should be to make the site more useful for everyone. One thing that strengthens the site is a set standard. As the Smallville Wiki is about three years old, there are many standards across similar pages that were established by the community. That said, the site is always changing and improving, so if you have an idea that you think would improve the site but would involve changing several pages (such as changing a term used on every character page), please first before editing, contact an Admin or open a discussion here on the Community Portal.
Speculation and spoilers
Many exciting details of upcoming episodes are released before the episode airs. Speculation on what will happen is fun, but please limit it to talk pages only. All editors are strongly encouraged to review the Spoiler policy before editing. The policy is strictly enforced, so continually adding spoilers and spec is considered vandalism and may result in a warning or a temporary timeout. Please adhere to these policies to avoid missing out on the fun of contributing to the site. Please do not create or edit pages based on spoilers.
Character template
There is an ongoing discussion about adding a new value to the Character template. Please contribute an opinion here.
Hiatus cleanup
When Smallville goes on extended hiatuses, cleanup efforts become intensified. Several character and relationship pages need cleanup and updating before new episodes return. Plot summary needs to be in past tense and reference all episodes up to and including the last episode aired, but please do not add speculation or information based on spoilers. Some pages that need updates and/or cleanup are: (please add any pages that need to be worked on)
Also don't forget ongoing projects listed on the Wiki Maintenance section below.
Article ratings
The new wiki skins allow visitors to rate articles according to quality with a five-star rating system, located at the bottom of the page. Please remember to rate the articles you edit or visit so that a list of the highest-quality articles can be generated.
Wiki Maintenance
As the wiki gets older and bigger, many pages need to be renamed or moved to meet the conventions of online wiki encyclopedias. You can read more about these guidelines in the Wikipedia Manual of Syle. After the pages are moved, please fix redirects and links from other pages. This is also results in many minor edits as redirects are changed. Users can filter these minor edits out on their Recent Changes pages to only reflect significant edits if they wish.
This list of examples is incomplete. Please add any that need to be worked on.
Title - Please help us add Title sections to all the episode pages! Most of the title sections in Season Six, Season Seven and Season Eight need to be revised :-).
Locations - Please help us add Locations sections to all the episode pages!
Moving Cleanup - Links to redirects need to be removed after an article is moved. Please help rename all the references to Lex and Tess so that they point to Tess and Lex. [1]. Please also help rename all the references to [[Veritas Society]] and [[Veritas]] so that they point to Veritas and Veritas (episode). [2] [3].
Spelling - Per site policy, we need to change British spellings to American English. Please help rename all references to "whilst" to "while". [4]
Merging Articles- Please help us merge articles.
Thumbnail/Poor quality images- Some images are 150 px or smaller thumbnail sizes, resulting in poor quality and limited use. These images need to be replaced by larger, better-quality, (but similar images). Logged-in users can upload a new image over the old filename, and avoid having to change links on pages which the image appears. Alternately, they can upload the new image as a different file, change page links, then mark the old image to be deleted.
Unused Images - There are over a hundred unused images stored on the wiki. Users please find a home for these images and place delete tags on poor-quality or unused images so an admin can delete them. Recently several fan art images were removed from the site. It is fine for Users to upload their fan art for display on their pages, but if they remain unused, they will be deleted for maintenance reasons.
Uncategorized Images - There are several dozen uncategorized images stored on the wiki. In order for them to be more useful, images need categories. See Category:Image categories for categories in which to place images.
Requested Images - Please upload an image of newspaper from Visitor of Helen Bryce holding a copy of the Metropolis Inquisitor with the headline: "Gold-Digging Doc Bags Billionaire Baldie!" Also an image of the Veritas Society keys is needed, and interior shots of Metropolis General Hospital are needed.
Citations Needed/Personality sections- Many personality sections for main characters are badly in need of citations, meaning, episode examples and quotations that demonstrate a particular characteristic. As personality sections can possibly be subjective or point-of-view, episode names and quotes are needed to strengthen the article. Please provide episode names and quotes to Jonathan and Martha Kent and Lex and Lionel Luthor personality sections. Also other main characters such as Whitney Fordman, Jason Teague and Kara Kent need additions to their sections.
Original recaps- several episodes still need original recaps. Please see the Episode Pages section below for more details.
Stubs
Check the stubs page to see what articles need additions. Some signficant stubs that could use work and additions include:
Episode Pages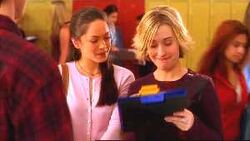 Each episode of the show has an individual page, but no page is ever "done." Copy-editing and addition of new details are always welcome. Some helpful hints:
Check out a finished page to make sure you have the correct format. Copy/Paste the templates from other pages.
Visit the Screencaps page for a tutorial and screencap tips.
Airdates and production codes can be found on many tv websites, such as TV.com.
You don't have to credit any info you can get just from watching the episode, like music or guest stars. Please do not to copy recaps from other places (such as Wikipedia or TV.com), but if you do, don't forget to credit the page. But try writing your own. Don't worry if you're not a good writer- someone will come and fix it.
More details about episode page conventions can be found on the List of Policies page.
Seasons
Pages needing images
Images greatly help improve an article. There are a few articles that could benefit from images to break up a large amount of text and make them easier and more interesting to read. Many articles can use images already stored on the wiki, or users can upload additional ones. This is also a great use for unused images.
Image Uploads
The pictures on the Wiki are categorized by season. The screencaps are listed on the category pages in order of episode airdate. To prevent duplicate images, please view the category page to double-check to see if your screencap has already been uploaded. When you upload an image, please include the category, including the season and episode number, on the image description page.
For example, if you are uploading an image from Fever, it is the 16th episode of Season 2, so your category would look like this:
[[Category:Screencaps from episode 2x16]]

Please read the Screencaps page for more details.
Image/Info requests
1. This link (http://www.kryptonsite.com/dec01152001.htm) contains several old news articles at the bottom with pictures of a 2001 December TV Guide variant cover with Clark Kent, Lana Lang, Lex Luthor and Superman. For anyone who can upload and/copy images onto this page, I request anyone who's up to it to upload those TV Guide pics onto the page for the TV Guide comic page Elemental (with permission from Kryptonsite of course).
2. Recently a page for the comic book character Superboy was created. Several things need to help with the expansion of the page:
Uploading several images of the Young Clark Kent from the comics, and Superboy (who's been depicted as an 8 year old boy, and later a teen).
Any info concerning the variant Superboys would be helpful. As well as any similarities between the Superboy comics and Smallville.

Keep in mind though, that unless a particular Smallville story or story element was officially described as being inspired by Superboy, then it's best to put it in the similarites section rather than references.
3. In the event that anyone here has read the Smallville comics, I need some help from anyone who can narrow down the continuity of the following stories:
Of course it may be impossible to determine exactly where all of the stories take place, but some might have the observational to help narrow down the stories just the same. Details to keep in mind which I've cover is that any story in which Pete is shown to be aware of Clark's powers would automatically be placed after Duplicity.