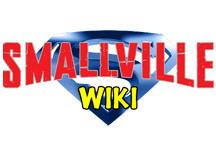 This is a wiki- a fan-edited website for the CW television show Smallville for users to edit, contribute, or simply to view the information posted.
This site was created on February 6, 2006 by User:Mikean23. Although the show has been on the air since 2001, the site has only been an active community for a little over two years. As a result, we are continually growing and adapting in order to make the site as useful as it can be.
Active Admins on this site are User:Kanamekun and User:Marikology.
Quick links
Special Pages