Random Quote
"Clark, I know your worried about me. You're my boy. You always have been. But I figured it out. In your world, green means stop. And red... red means go!
"
— Pete Ross Rush
Refresh for another quote

What is your favorite season finale?
Who is your favorite main antagonist?

---
Statistics
This site is a free Wikia encyclopedia that anyone can edit. All trademarks and copyrights belong to their respective owners, and are used here under the terms of Fair Use. All images and videos © copyright of The CW Television Network. Please see Wikia:Licensing for details of the licensing on this wiki. Pages on the Smallville Wiki are best viewed on a 1024x768 screen resolution.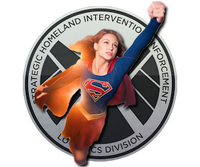 Community content is available under
CC-BY-SA
unless otherwise noted.