Doctor Strange in The Multiverse o Madness - The Loop
Play Sound
The Smallville Medical Center is the local hospital in Smallville. It is a comprehensive care center capable of treating a variety of ailments.
Lana Lang has a wing in the hospital named after her; it was a gift from Lex. [citation needed]
Known Staff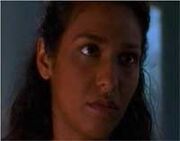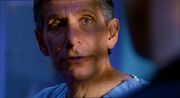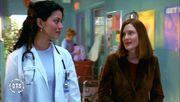 Dr. Helen Bryce
Pauline Beckford - Spokeswoman
Dr. Caroline Van Etten
Dr. Will Manning
Patients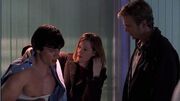 Clark Kent has been treated at the Center a handful of times, despite being generally invulnerable.
He was treated for bruised ribs after temporarily losing his powers to Eric Summers in 2002.
In 2004, Sheriff Adams administered a sobriety test to Clark at the hospital when he seemingly tried to run Chloe Sullivan over. (He passed.) He received a pair of eyeglasses that year and was also briefly a patient when he passed out after exposure to a hallucinogenic toxin, but quickly recovered and left.
Shortly after becoming rendered mortal, Clark was treated for a gunshot wound to the abdomen in 2005. He actually flatlined and died clinically, but was resurrected by Jor-El and regained his Kryptonian powers.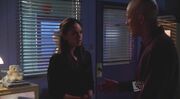 Lex Luthor, despite his vast resources and private doctors, has been treated at the SMC many times since making Smallville his home. Lex's trips to the hospital noticeably increased at the same time his friendship with Clark Kent dissolved.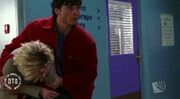 Chloe Sullivan has also been in the hospital a number of times, prompting her boyfriend Jimmy to observe that Smallville is a dangerous place to live.
Lionel Luthor has been treated on numerous occasions as well, despite his opinion that the small-town Center provides sub-standard medical care, and the fact that he lives in Metropolis.
Although Martha Kent has spent a considerable amount of time at the SMC, she has only received care a few times.
In 2002, she was treated for an acute toxic reaction. She also received prenatal care at the facility. She was admitted after a car accident and subsequent miscarriage in 2003.
Jonathan Kent, like his wife Martha, spent only a small percentage of his time at the center being treated.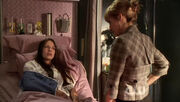 Over the years Lana Lang has ended up in Smallville Medical Center more than any other character.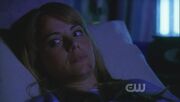 Lois Lane has been treated at the Center, despite her relatively short time in Smallville.
Even though she was in Metropolis at the time, Lois was inexplicably treated here when Lana Lang threw her through a glass door in 2007.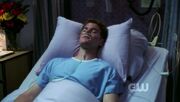 Despite the fact that Jimmy Olsen lived in Metropolis, he was a patient at SMC several times.
In 2006, he was hospitalized after being attacked by a man-eating plant.
In 2007, he was treated for hypothermia.
In 2008, he was treated to stabilize severe injuries sustained when a monster attacked his wedding, and was then transferred to Star City for more advanced care.
Other patients
Whitney Fordman, was treated off screen for cuts and bruises, after Greg Arkin made him crash his truck.
George Fordman, was treated for a heart condition.
Pete Ross, was treated for a broken arm in 2002, after Byron Moore threw Pete into a car and ran off.
Ryan James was diagnosed and treated for a brain tumor after escaping the Summerholt Institute, but died at SMC shortly afterward when his condition deteriorated.
Sarah Conroy was being kept in a drug-induced coma by her uncle and awakened here when she was removed from his care.
Adam Knight underwent intensive physical therapy and had an extended stay here before moving into the Talon apartment.
Vince Davis was treated for liver failure.
Trivia
See also