Wiki Targeted (Entertainment)
Play Sound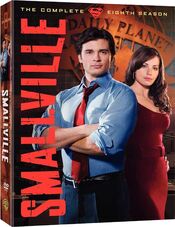 The Season 8 DVD contains all 22 episodes from the eighth season of Smallville with deleted scenes and commentary. The DVD was released on 25 August 2009 in the U.S. and 14 September 2009 in the U.K. The cover depicts Clark Kent and Lois Lane with a Daily Planet backdrop. It represents Clark starting to embrace his destiny with Lois.
Summary
There's a new reporter at the Daily Planet: Clark Kent, who shares a workspace with Lois Lane. There's a new hero in Metropolis, too. No one knows who he is. But Jimmy Olsen was on the scene of one of the do-gooder's exploits, and he snapped a blurred photo of the hero in superspeed action – a hero everyone now calls the Red-Blue Blur. Red-jacketed, blue-shirted Clark Kent draws closer to his Superman destiny in the exciting 22-episode, 6-disc Season 8 of Smallville. Another Kryptonian destiny also takes shape. Davis Bloome begins to realize he is Doomsday. His mission on Earth: kill Clark Kent. So many new events (will Jimmy and Chloe's marriage last?), so many new faces (Tess Mercer, Saturn Girl and Cosmic Boy among them!), so many state-of-the-art effects – so don't miss a single thrill-packed moment!
Product Details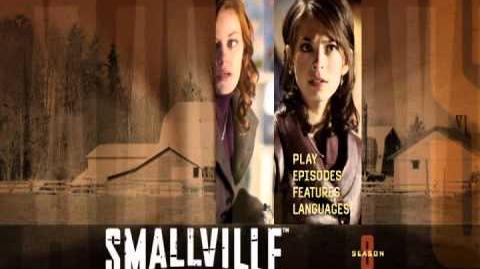 Number of Discs: 6
Number of Episodes: 22
Running Time: 1012 minutes
Retail Price: US $59.98
Language: English
English (Dolby Digital 2.0 Stereo)
Subtitles & Closed Captions: English, French, Spanish
DVD Features
Release dates
Region 1 (August 25, 2009) United States
Region 4 (March 31, 2010) Australia
Episodes
See also
References
EzyDvd.com.au
Community content is available under
CC-BY-SA
unless otherwise noted.