The Sandman Will Keep You Awake - The Loop
Play Sound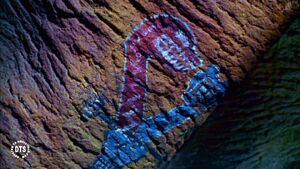 Naman is the prophesied savior of the world as told in the tradition of the Kawatche Native Americans. According to the story, he is a man from the stars who would fall to the Earth in a rain of fire - possessing the strength of ten men and the power to start fires with his eyes.
Although never outright confirmed, it is heavily alluded to - and wholeheartedly believed by Kyla Willowbrook and her grandfather (both members of the Kawatche people) - that Clark Kent is Naman - or at least, his Kryptonian origins and his subsequent destiny as Superman were the stories that the prophecy was centered around.
Legend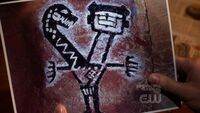 Roughly five centuries ago, a Kryptonian is said to have visited what is now Smallville - carrying with him samples of Kryptonite. There he encountered a Native American clan, falling in love with one of their own.
The prophecy also foretold of two people who would be important in the life of Naman: Sageeth and a woman Naman is fated to be with. The woman is not named but an image of her in the caves features her wearing a diamond. Kyla Willowbrook wore the aquamarine stone on a bracelet passed down through the generations of women in her family.
Mentions
Notes
Naman and Sageeth's relationship is similar to Clark and Lex's relationship; two best friends who are foretold to turn bitter enemies, and how one would be the downfall of the other.
The legend of a savior from another world is very similar to the legend of the Traveler foretold by Veritas.
Quotes
---