Doctor Strange in The Multiverse o Madness - The Loop
Play Sound
Model 503 was a clone made of Lana Lang as part of Lex Luthor's Project Ares.
Season Six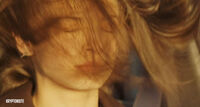 When Lana discovered Model 503, she used it against Lex to secretly fake her own death. Lana put Model 503 into her SUV and blew it up with a car bomb.
Season Seven
Lana was officially pronounced dead when her DNA was found in the remains. Later, it was revealed that Lana had faked her death. Later, Lex arrived at Lana's apartment in China, but she was already waiting for him and pointed a pistol at him. She claimed to have deliberately led him to her. He told her that he understands why she faked her death to ruin his life.
Lex revealed that Project Ares Model 503 was a clone of Lana herself, but it was never brought to life. He had figured out that Lana stole the clone and blew it up to send him to prison for her "murder". He said he deserved to die for what he did to her. However, even though he offered no resistance, Lana couldn't bring herself to do it. He took the gun and told her she can return to Smallville if she wishes and he will not bother her. As he left, he left the gun at the door. Lana was on the verge of tears.
Notes
It is unknown if the model number suggests that Project Ares may have attempted to make more than one clone of Lana, or if it was simply a pet project of Lex's, specially numbered to differentiate other clones of the project.
It is unknown if any more clones of Lana have been created or still exist.
Lex's motivation for creating a clone of Lana was never established.
Appearances