Wiki Targeted (Entertainment)
Play Sound
Aquaman is a television pilot developed by Alfred Gough and Miles Millar, the creators of Smallville. The show takes place in the fictional community of Tempest Key which is about 25 miles away from Mercy Reef, and focuses on the adventures of Arthur Curry, who will eventually become the superhero Aquaman.
Plot
A.C. and his mother Atlanna are flying over the Bermuda Triangle. As they get closer, Atlanna's necklace begins to glow and a surge of light and energy erupts from the ocean, causing cyclones which bring their plane down. Atlanna is kidnapped by a siren, but not before giving A.C. her necklace and calling him Orin. Ten years later, A.C. is charged for releasing dolphins from a marine park. His father bails him out of trouble, but gives him a stern lecture on responsibility.
Later, A.C. tells his friend Eva that he felt like the dolphins were calling to him. While he's working, he is approached by a lighthouse keeper who identifies himself as McCaffery. The Coast Guard picks up an unidentified man, floating in the Bermuda Triangle and pleading to warn Orin. Lt. Torres is sent to investigate the area. A.C. is also at the Triangle, and his necklace triggers another surge of light, which causes Torres to crash her jet. Brigman transports the John Doe to another facility, and persuades Torres to join his team. Brigman is looking for a connection between the disappearances of thousands of individuals, and their reappearance years later without ever aging a day.
That evening, A.C. meets Nadia and she convinces him to go swimming. In the water, Nadia reveals herself to not only be a Siren, but the one that took his mother. A.C. barely escapes with a little help from McCaffery. McCaffery explains that he, Arthur and Arthur's mother were all exiles from Atlantis, and that A.C. is the prince of Atlantis. Arthur convinces Eva to leave Tempest Key for a few days, but it comes too late as Nadia injures Eva and captures Arthur. When he wakes up, A.C. finds that Nadia has also captured McCaffery and she is bringing them both back to Atlantis to be executed.
Breaking free using a flask of water to enhance his strength, A.C. destroys Nadia by putting a spear through her head. The next morning, McCaffery explains that there will be more creatures that will come looking for A.C. and that he should have started his training years prior. A.C. agrees to start his training, and McCaffery leaves him with Henry IV Part 1 and Part 2 to read. McCaffery informs Arthur, who is not too keen on having to read the books, "It isn't about the ending, it's about the journey".
Cast and characters
Concept
The concept of Aquaman stemmed from a fifth season episode of Smallville, Aqua, which originally aired on October 20, 2005. The episode featured Arthur Curry (Alan Ritchson) coming to Smallville to stop an underwater weapons project being developed by LuthorCorp. Aqua became the highest rated episode for Smallville that season, but it was never meant to be a backdoor pilot for an Aquaman series. However, as work progressed on Aqua, the character was recognized to have potential for his own series.
Miles Millar and Alfred Gough, the creators of Smallville, also considered a series featuring Lois Lane, but felt stronger about Aquaman. Millar said,"Aquaman was the first idea where we really thought we had a franchise where we could see 100 episodes."
Casting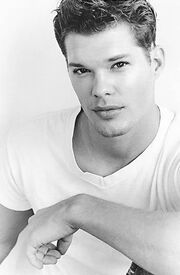 Casting calls went out in November 2005 for the series regulars, even though at the time, Gough and Millar were unsure which of the characters would appear regularly on the show. The role of Arthur Curry was originally given to Will Toale, after Gough and Millar saw over 400 candidates from England, Australia, Canada and the United States. Before filming began, Toale was replaced with Justin Hartley. A CW spokesman said, "We have made the decision to go in a different direction with the Aquaman role and wish Toale the best of luck in all of his endeavors." Graham Bentz was cast as a young Arthur Curry.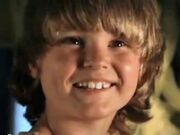 Four of the cast members guest starred on Smallville prior to the Aquaman pilot. Denise Quiñones played Andrea Rojas in the Season Five's "Vengeance", while Adrianne Palicki appeared in the Season Three's Covenant. Rick Peters was cast as Bob Rickman in the Season One's "Hug". Kenny Johnson, who briefly appears as the Sheriff in the pilot's opening, guest starred in the Season Five's Mortal.
When the series was not picked up by the CW, Gough and Millar decided to cast Hartley as Oliver Queen, a recurring character for Smallville's sixth season, appearing in seven episodes, and a main character in the remaining seasons. Amber McDonald was cast as Gloria, a Phantom Zone escapee, in Season Six's Wither. Alan Ritchson reprised his role as Arthur Curry from "Aqua" for Season Six's Justice and further episodes in the seasons 8 and 10.
Title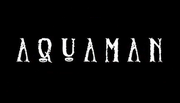 There was initial speculation that the show's title would not be Aquaman. Instead, Tempest Keys and Mercy Reef were rumored to be the working titles for the series.[citation needed] The show would eventually be listed as Aquaman, when it was later released on iTunes. Greg Beeman, who produced and directed several episodes of Smallville, was hired to direct the pilot.
Crossover with Smallville
In a January 2006 interview with Kryptonsite, Alfred Gough was asked if the Aquaman TV series was going to take place in the same universe as Smallville. Gough responded that there could be some crossover down the road, but that he felt that the Aquaman series would have to establish itself before characters could cross over.[1] It is unknown if such a crossover would have involved the then not yet established multiverse, or a retconning of the Smallville episode Aqua.
Differences from Smallville
In the Aquaman pilot, Tom Curry is depicted as a member of the Coast Guard and Arthur's stepfather. The Smallville version of Tom Curry was a lighthouse keeper and AC's biological father.[2][3]
In the Aquaman pilot, Atlanna is killed when Arthur is a young boy. The Smallville version of the character (who was never named) died when AC was just a baby.[2]
Images
Videos
Trivia
The pilot was green-lighted after the popularity and high ratings of the Smallville episode Aqua, which introduced a young AC Curry. It was supposed to debut in fall of 2006 but was not picked up by The CW. The pilot was released on iTunes in late July and became a very popular download, increasing its chances of possibly being picked upfor the midseason schedule. When the show was not picked up, Justin Hartley, who was to portray Arthur, was offered the role of Oliver Queen on Smallville instead.
Ideas for future episodes focused on environmental threats, such as "ocean polluters" and "evil oil companies." The first 13 episodes already planned out, with a possible story arc involving McCaffery being captured and taken back to Atlantis. Stories regarding mythology were set to play a small role in later episodes. Gough and Millar chose to go with a more classic version, from the comics, of Aquaman's mythology. Gough stated, "Unlike Superman, there really isn't a set core mythology for Arthur Curry. There are a couple different versions of it. We went with the most classic one." [citation needed]
Adrianne Palicki, Denise Quiñones, Rick Peters, Kenny Johnson, Corey Sevier and Amber McDonald all have roles on Smallville.
References
External links