Jurassic World: Dominion Dominates Fandom Wikis - The Loop
Play Sound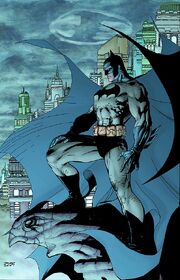 This article describes various allusions in the American television series Smallville to DC Comics character Batman, also known as Bruce Wayne. Although Batman never appeared on the television series, there were several references to the character and his universe. The notes on this page are generated by viewers and comics fans, but not necessarily verified by the show's producers or writers.
Batman is the superhero name given to Bruce Wayne, a billionaire who dedicates his life to avenge his parents' death and protect his home, Gotham City. In the future, he becomes one of the world's greatest heroes as well as (along with Superman and Wonder Woman) one of the founding members of the Justice League of America.
Due to Batman's rebooted film franchise, Bruce Wayne did not appear on Smallville because the film division of Warner Bros. (DC's parent company) is working with the character. The creators of Smallville were actually thinking of making a Bruce Wayne TV series before the idea of a Superman-oriented show ever came about, but it was never realized. Alfred Gough said that an appearance of Bruce Wayne on the show was unlikely.[1] The character ultimately was introduced in the Smallville Season 11 comic book series, which takes up six months after the events of the Season Ten finale.
Allusions
Season One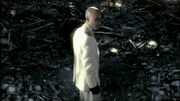 Season Six
Season Seven
Season Eight
Season Nine
Season Ten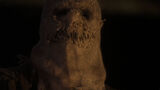 Season Eleven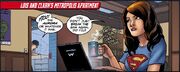 Smallville (comic book)
Notes
References
↑ Appearing at the Los Angeles Comic Book and Science Fiction Convention at the Shrine Auditorium on Sunday [February 10, 2007] afternoon, the show's creators said they have tried several times to get Bruce Wayne, but they've moved on from that pursuit.
"Sadly, no," Gough said with a smile after the first of several Batman/Bruce Wayne questions during the panel. "It's not our fault. We've tried and tried, but because of the feature-film franchise, they've made that kind of off limits. Unfortunately."
"It's a very clear statement: You can't use Bruce Wayne," Millar said. "We've got over it and we're moving on. There are plenty of other characters we can exploit."
http://www.comicscontinuum.com/stories/0702/12/smallvillela.htm
See also
Links